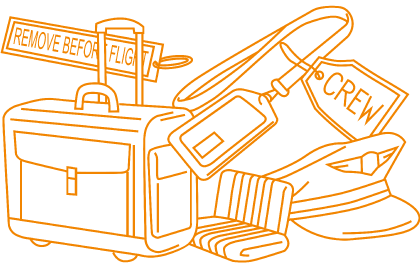 A commercial pilot license (CPL), is a qualification that permits the holder to act as a pilot of an aircraft and be paid for his/her work.
You must fulfill the pre-requisites to follow this course:
The student must be able to read, speak, write and understand the English language with minimum TOEIC score 500, meet the physical standards for a first-class medical certificate, and possess a valid private pilot certificate with an instrument rating (or be concurrently enrolled in an instrument rating course). The student must pass the instrument rating practical test prior to completing the Commercial Pilot Certification course. To meet the experience requirements of a Part 141 Commercial certificate, the student must have completed the Private Pilot Certificate Course and the Instrument Rating Course prior to beginning this Commercial Pilot Certification Course. The student must be 18 years old at the time of the practical test to gain certification.
Minimum requirements to get your Commercial Pilot License:
This is the time necessary to qualify for Part 141 operations,
| | |
| --- | --- |
| | |
| 50 hours of ground | 120 hours flight instruction |
Many factors play into the finishing flight time: frequency of flying, cooperative weather, airplane and instructor scheduling, and lapses in the flight training process. The student should feel comfortable performing each task in all previous modules before progressing to the next stage.