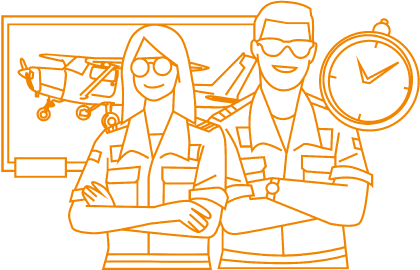 The objective of this course is for the applicant to acquire the necessary aeronautical knowledge and flight proficiency to meet the requirements for a flight instructor refresher.
You must fulfill the pre-requisites to follow this course:
The applicant must be able to read, speak, write, and understand the English language, meet the physical standards for a third-class medical certificate, be at least 18 years of age, and must hold either a commercial or airline transport pilot certificate with an instrument rating for airplane single-engine land.
Minimum requirements to get your Flight Instructor Refresher Certificate:
This is the time necessary to qualify for Part 141 operations,
| | |
| --- | --- |
| | |
| 40 hours of ground | 2 hours flight instruction |
Many factors play into the finishing flight time: frequency of flying, cooperative weather, airplane and instructor scheduling, and lapses in the flight training process. The student should feel comfortable performing each task in all previous modules before progressing to the next stage.