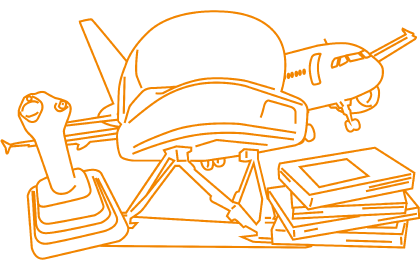 The course is a prerequisite to gaining knowledge in system and proficiency in handling aircraft leading to the issuance of license by DGCA. FlyBest Training Center designed course curricula and syllabus with refer to (as a reference) FLIGHT CREW TRAINING PROGRAM (FCTP) ISSUE-10 SEPTEMBER 2012 No. U4N2ST0 by AIRBUS TRAINING AND FLIGHT SUPPORT SERVICES.
You must fulfill the pre-requisites to follow this course:
Air Crew holding valid/current Commercial Pilot License and Instruments Rating with multi engine, and Multi Crew Cooperation Training (MCC) & Jet Orientation (acceptable to FlyBest). Or,Logged min 200 hours in Turboprop/Jet multi crew commercial Aircraft.
Minimum requirements to get your Initial Type Rating A320:
The time necessary includes meeting,
| | |
| --- | --- |
| | |
| 120 hours of ground instruction | 36 hours of the skill and handling phase in the Simulator |